Media Education Centre has 15 years of experience in
International, Intercultural, Innovative, Interactive and Inclusive Vocational Education and Training for Teachers and Students

DANUBE: Programme for summer 2016
Danube Peace Boat 2016 will be composed by two connected parts and Participants can apply for: Complete Danube Peace Boat (CDPB) 2016 Workshop, Programme I or Programme II and special art program for drawing, painting, ceramic, natural paper production… Danube Waves Art School
About REGISTRATION and PARTICIPATION FEE find more HERE!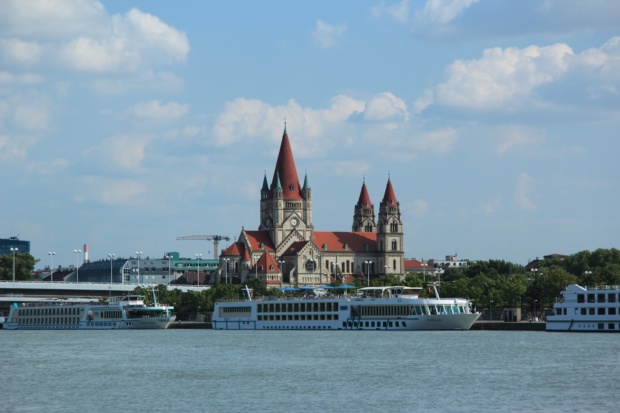 Arrival I: July 25th 2016, Vienna, Austria
Arrival II: 30th of July 2016, Belgrade, Serbia
Departure I: 1st of August 2016, Belgrade, Serbia
Departure II: 7th of August 2016, Belgrade, Serbia
Complete Danube Peace Boat 2016 Workshop, 25th of July to 7th of August 2016
Part I will start in Vienna (arrival in Vienna 25th of July 2016) and will finish in Belgrade (departure from Belgrade 1st of August 2016)
Part II will start in Novi Sad (arrival in Belgrade 30th of July, we will organize transfer from the Belgrade Airport Nikola Tesla to Novi Sad) and will finish in Kladovo 6th of August (we will organize transfer to Belgrade and Belgrade Airport Nikola Tesla 7th of August)
Media and Information Literacy Workshop
Danube Peace Boat 2016
Traveling, Source for Cultural Discovery

From Stone Age to Medieval and Present days!
Peace Education, Intercultural and Interfaith Dialogue
Learning about Heritage, Environment, Sustainable Development, Human Rights
Interactive, Innovative and Inclusive Traveling Classroom
Cultivate New Generation ready to combine Tolerance, Knowledge and Skill about Cultural, Historical, Traditional and Environmental Heritage in Different Media outcomes with content same good for motivation, wakeup vocation, education and traveling workshop presentation.
Two weeks, every day traveling, discovering and Media and Information Literacy "Learning Time", many short lessons about different elements of media language, film, animation, TV, radio, multimedia, photography:
Photo-tool for expression,
Psychology of photo,
Meaning of sound,
How to exchange information
What is Codex of journalism and
How to Produce Traveling Diary!
During the Workshop, the participants will have support (information, brainstorming, education and training) to recognize, invent and create different media together, a sort of traveling purchase levaquin diary about their experience! They will start with storytelling and synopsis and will continue with scenario and storyboard… our educator and trainer will help them in finalization of their projects, production, postproduction and final presentation (of-line and on-line) of their different media outcomes: short films and animations, TV and Radio reports, photo-drawing galleries and slide-shows and textual reports.
Travel, Source for Cultural Discovery is creative interaction of people from different cultural backgrounds willing to learn how to use truthful media languages appropriately in a way that demonstrates knowledge and understanding of different cultures. Our workshop is beginning of the Creation of the Coalition for Social Responsible Cohesion. We will continue to building strong intercultural and interfaith models for communication and cooperation for Sustainable Living, Intercultural Dialogue and Interfaith Understanding.
Additional activities during the workshop will be:
The Teambuilding training/games!
Basic elements of the Urban Pedagogy with Treasure hunting.
How to work and cooperate successful in the Team!
Teach, Learn and Love It!
Unleash the Creative Genius and
Intelligent Leadership – how to bring out the Best in Yourself and Others, Self-Learning Strategies – how to Becoming an Autonomous Learner-Prosumer and how to produce and share Media Literacy for Digital Didactic outcome
Our Project offer a more collaborative, interactive, and mobile learning experience with necessary skills and knowledge for using online collaborative learning platform that constantly evolves, and keep everyone engaged like never before. That's what the Workshop is all about.
Helping to all interested participants to create Intercultural Classrooms in any place, open space and during the traveling that open more possibilities to more students, teachers and young workers wherever they are. Offering exciting new approaches to learning, promoting and advertising while involving each participant on an individual level. With online collaborative learning platforms like these, we can build a better educational experience that will get everyone talking.
Danube from Vienna to Kladovo
Vienna, Austria: Vienna City Hostel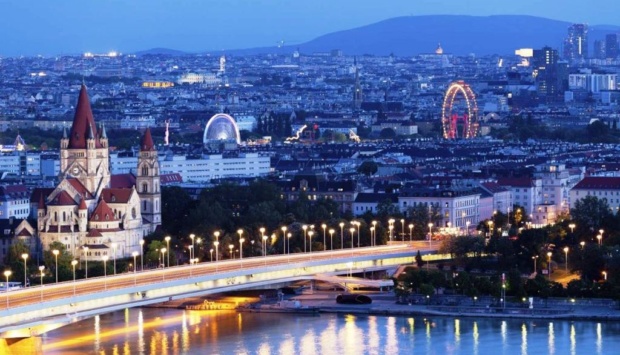 Day by day program Danube Peace Boat 2016 you can find HERE!