My Danube Peace Boat Experience
By Laura Gaynor, Ireland
It's more than a month since the Danube Peace Boat, and yet, I still find myself thinking and talking about it to my friends. Though I only visited one country, I felt like I visited eight.
When I first heard about the Peace Boat I actually turned it down. I thought I wouldn't be allowed time off work. Luckily, they asked again one month later! I knew if I didn't go I'd regret it. I asked my boss and she said yes. That's where my story begins.
I didn't know a single Irish person who had been to Serbia before, so it felt like a real adventure.
Still, I was nervous about going. I wondered would I get on with people from so many different cultures, especially since I was travelling alone. Needless to say – there was no need to worry. Within minutes of arrival I had already made some new friends.
There were a lot of things I loved about the Danube Peace Boat. To name a few, there is a wonderful atmosphere where any idea is welcomed, encouraged and helped. If you walk around the workshops you can feel the creative energy. The level of skill and creativity is impressive; and the projects vary from video to audio and music.
There's inter-cultural dialogue too – but it's fun and organic.
I made friends with young people from all over the world. Meeting people from other cultures and learning about their lives was a real eye opener. Though we are different, it is true to say we can all relate on a human level. The meaning of friends, family and hope are universal.
Besides that, we could bridge any barrier with our common goals, like making cool videos!
I learned a lot about different cultures thanks to the Danube Peace Boat. There's plenty of stereotypes that I learned were completely false. I was pleasantly surprised to see how the Russian delegates were far from the Hollywood stereotypes! Sometimes I think we don't realise that we have been brought up with a prejudice until we see it challenged.
I'm sure I smashed a few cultural stereotypes too. As an Irish person who neither drinks, smokes or stays out late I certainly don't fit the usual Irish stereotype. I think this shows how important it is to have a meeting like the Danube Peace Boat.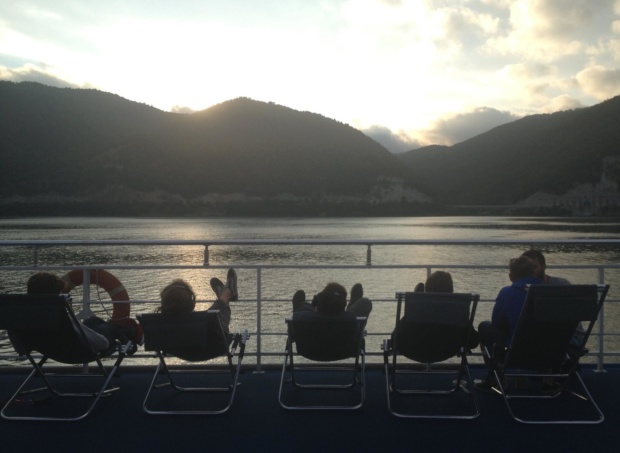 Serbia, too, is a beautiful country. It met and exceeded my expectations. I knew it would have a lot of interesting culture and history but I was not prepared for how moving and beautiful the scenery across the Danube would be.
I'd love to come back to Serbia again and I hope to stay in touch with my new friends.