IYMS PRESENT: WORKSHOP IN BELGRADE
PRIX JEUNESSE Foundation
The PRIX JEUNESSE Foundation is dedicated to promote quality in children's media around the world.
Three days, 12 hours, screenings, panel discussion, evaluation!
For all registered participants of the IYMS, Building Trust in Media and MILID Conference workshop is included in Registration.
For all other interested people Registration for PJ Workshop is 99 EUR/Participant (TV Professionals) 59 EUR/Students and Teachers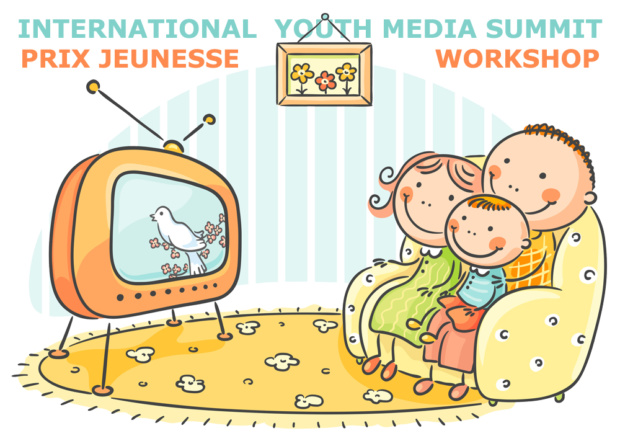 The core activity of the Foundation is to organize the PRIX JEUNESSE INTERNATIONAL, a bi-annual festival for children's and youth television programmes. It is being held in Munich, Germany at the Bavarian Broadcasting Corporation. Broadcast stations from all continents are entering their best productions for children and youth into the competition. Prizes are being awarded for programmes for different age-groups, subdivided into fiction and non-fiction. Special prizes are being sponsored by UNICEF and UNESCO. Each festival has a specific motto, theme-based information units are being offered during the festival week.
The foundation is also active in the field of training. It organizes workshops for television producers all over the world. The "PRIX JEUNESSE Suitcase", a compilation of the best programmes of the festival, is a hands-on training tool for producers, educators, researchers, parents or children's audiences, simulating the festival's creative atmosphere. Usually the local offices of Goethe Institute, the German cultural centres, are hosts and sponsors of PRIX JEUNESSE Suitcase screenings.
The PRIX JEUNESSE Foundation was established in 1964 by the Free State of Bavaria, the City of Munich and the Bavarian Broadcasting Corporation. Additional supporters are Zweites Deutsches Fern¬sehen (ZDF), the Bayerische Landeszen¬trale für neue Medien (BLM) and KiKA. The PRIX JEUNESSE Foundation operates under the roof of the Society for the Promotion of Quality in International Children's, Youth and Educational Television.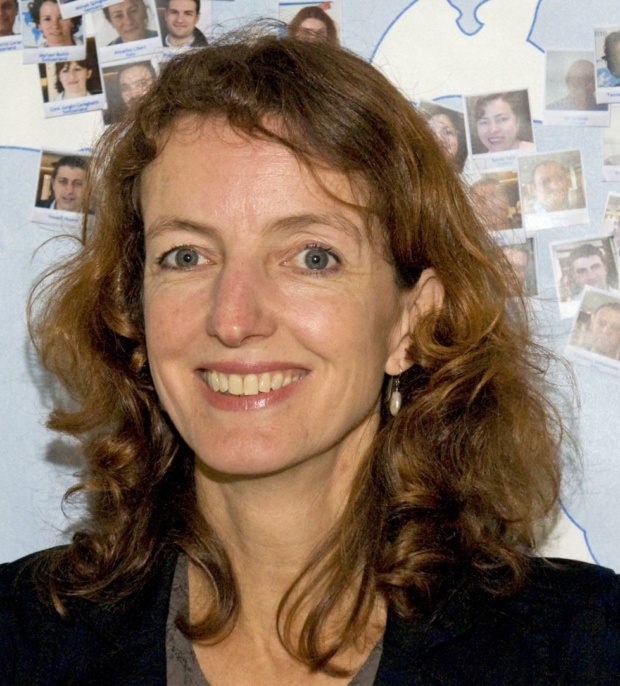 Kirsten Schneid is the Festival and Project Coordinator of the PRIX JEUNESSE Foundation, a lobby organization dedicated to promoting quality in children's television worldwide, based in Munich/Germany. Kirsten organizes the bi-annual PRIX JEUNESSE INTERNTATIONAL, the world's leading festival for children's and youth TV programmes, and organizes and conducts training for children's TV producers all around the globe. She also oversees the media-literacy initiatives for children which the Foundation has developed in the recent years. Kirsten Schneid will be the Workshop Leader of the Prix Jeunesse Suitcase in Belgrade.
PRIX JEUNESSE BELGRADE WORKSHOP PROGRAMME:
Age Group 10 – 11:
Magazine Programme:
02 A NEWSROUND SPECIAL – MY AUTISM & ME
CBBC, United Kingdom, 14 min
A touching programme about a girl who has the Asperger's Syndrome.
03 CHECKPOINT
Evangelical Broadcasting Company, Netherlands, 26 min
An infotainment programme for boys. Host Klaas and his team try to find answers to questions that certainly every boy wants to know.
Drama:
23 POSTCODE
CBBC, United Kingdom, 29 min
Issue-oriented drama series about kids' lives in contemporary urban Britain.
23 MIMOUN
BIND, Netherlands, 26 min
For his big love a boy seems to get involved in the criminal activities of his elder brother.
Documentaries:
01 2BROTHERS
KRO / RKK, Netherlands, 15 min
A documentary about a very tight brotherhood.
PRIX JEUNESSE INTERNATIONAL 2014
Age Group (12 – 15)
Documentaries:
04 BENTE'S VOICE
BlazHoffski Productions BV, Netherlands, 30 min
Documentary about an 11 year old girl who participates in a talent show.
07 CULTURAL SHOCK
Zenit Arti Audiovisive, Italy, 26 min
A cross-media programme about two travel mates discovering the Balkans.
08 DOK' MAL! – TO BE A B-GIRL
Westdeutscher Rundfunk (WDR), Germany, 20 min
Jilou has already found a place for herself in the male-dominated breakdance scene.
21 LIFE'S LIKE THIS
RTE, Ireland, 27 min
Irish teenagers are called to capture a moment in their day – a user generated documentary.
34 TAKE ME OUT
Coletivo Lumika, Brazil, 19 min
Young gay teenagers talk about their vision of the world and their coming-out.
Suitcase Screening for Youth in Lebanon
Drama:
09 DOOR CODE 1321
BlazHoffski Productions BV, Netherlands, 13 min
A portrayal of the friendship between two teenage girls.
28 NOWHERE BOYS
Matchbox Pictures, Australia, 26 min
What would happen if you didn't exist anymore? Suddenly four boys are total strangers to their friends and families.
30 PEDRO AND BIANCA
TV Cultura, Brazil, 25 min
A story about non-identical twins and their challenges of adolescence.
47 ZOOMIN
Motive, Iran, 6 min
Social issues tackled in a simple and humorous animated style.
22 OPEN STORY
Finish Broadcasting Company (YLE), Finland, 18 min
Drama about the boy Jimmy who comes from broken, difficult family. Children are asked to suggest an ending for the story.
41 TRUE SCHOOL
Public Television Service, Taiwan, 30 min
A challenging drama about a boy with problems at school and the only teacher that reaches out to him.
42 TWO AND A HALF HEROES
Filmakademie Baden-Württemberg, Germany, 52 min
The touching story of the unusual friendship of two very different boys.
More info about Prix Jeunesse Workshop on our web site www.iyms.info/iyms