The United Nations, Ringo Starr and Digital Stars song "Now The Time Has Come" for International Day of Peace
"I worked on this record with Peace & Love," said Ringo. "It was a joy to be part of this project."
In 2001, the United Nations General Assembly designated September 21st as the International Day of Peace, devoted to strengthening the ideals for peace, both within and among all nations and peoples. The day was also established as an annual day of non-violence and cease-fire. The Secretary-General has asked partners to lend their voices to this call for a laying down of arms, in order to bring about a 24-hour ceasefire on September 21st.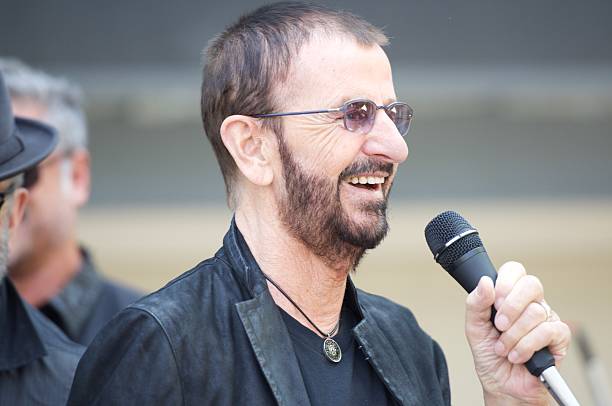 September 21 legendary musician, Ringo Starr, in partnership with the United Nations composed "Now The Time Has Come", a moving anthem to commemorate the United Nations' International Day of Peace, recognized annually on September 21. Co-written with producer Bruce Sugar, "Now The Time Has Come", with verses sung by Richard Page, Colin Hay and Billy Valentine, the record also features backing vocals from social media superstars Christian Collins, Maddi Jane, Casey McPherson, James Maslow and Wesley Stromberg.

The song is part of the massive social media campaign #HugForPeace, a combination call-to-action and hashtag that promotes 24-hours of non-violence on the International Day of Peace through a simple act: a hug. The campaign was launched at the annual Ringing of the Peace Bell ceremony hosted at the United Nations Headquarters in New York on September 16 by UN Assistant Secretary-General Ray Chambers.
To ensure that young people play a leading role in the campaign, Chambers has enlisted the support of top social media stars including Christian Collins, Crawford Collins, Melvin Gregg, Maddi Jane, Chloe Lukasiak, James Maslow and Wesley Stromberg – all lending their voices in support of #HugForPeace. Partners include Facebook, Influential Network, Sprinklr, the U.S. Institute of Peace, Princess House and Religions for Peace, among others.
"Each and every one of us has an important role to play in championing peace within our communities," said Ray Chambers, UN Assistant Secretary-General. "I am so grateful to Ringo Starr for lending his talent to unite people through the gift of song. I hope people across the world from Colombia to Syria will heed this call for peace—now."