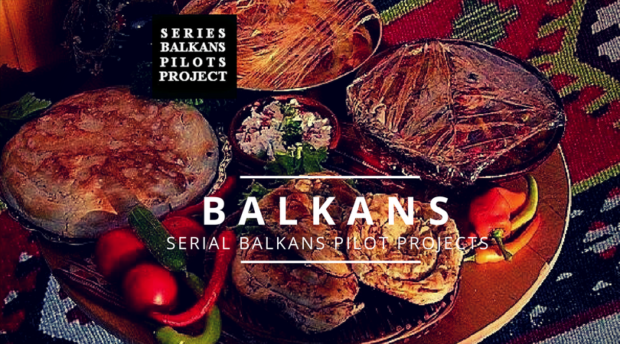 Dear Balkan's and all other friends,
The Media Education Centre is pleased to announce that Series Balkans, a new, French law (association 1901), nonprofit cultural organization, was founded in May 2017, in Châtenay-Malabry (Paris area). Series Balkans is aiming to be a network, a platform, a federation of individuals and public or private institutions, originated from France, Europe, Balkans and the world, such as national cinematography agencies, festivals, forums, professional movie & tv unions, research centers, experts, consultants, creators interested by tv series cultures in the Balkans.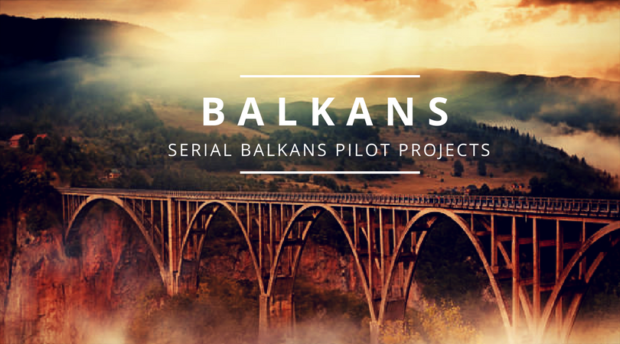 Series Balkans intends to promote, to develop, to support, all over the Balkans, Europe, France and the world, all forms of creation, conception, production and research related to tv, web mobile and new short formats tv series production made in, originated or produced in the 12 Balkans countries (Romania, Serbia, Croatia, Slovenia, Bosnia and Herzegovina, Montenegro, Kosovo*, Albania, Bulgaria, Former Yugoslavian Republic of Macedonia, Greece, Turkey)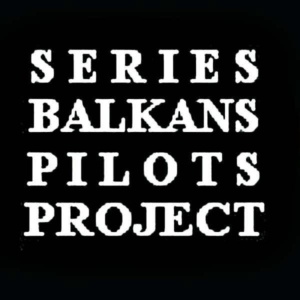 Series Balkans constituent assembly elected its 1st Board Council:
Mr. Dominique Wolton, President (M Dominique Wolton is a world known scholar, specialized in mass media and communication sciences, Research Director in the French National Research Center, Founder and Director of the International Journal Hermès, President of the French Committee on Ethics in Advertising (ARPP)
Mrs. Tatjana Majhvroski Saudet, Secretary (Mrs. Tatjana Saudet is a former Director of public relations, Head of international sales and Coordinator of tv productions in the Bosnian public television)
Mr. Kastriot Gjoni, Accountant (Mr. Kastriot Gjoni is a European programs & funds Manager in Ile-de-France [Greater Paris area] Regional Council).
Constantin Deliyannis, Director (Mr. Constantin Deliyannis, Founder of Séries Balkans, is a former Radio/TV Journalist, Professor, Author and New Media & Series Expert).
Series Balkans will launch, next year, in Sarajevo (Bosnia and Herzegovina), the 1st Series Balkans Pilots School,  a « mobile » school-studio-center providing to 12 high-profile selected students, originated from the Balkans, a  three  months teaching and training courses program of writing, show running, directing, producing and marketing tv & web series pilots.  Every three months, in a different Balkan country and city, high skilled TV series showrunners, screenwriters, writers, directors and producers coming from the USA, Europe and Balkans will teach, supervise and support the 12 students pilot productions (3 pilots to be produced per session).
Also, during 2018, Séries Balkans is going to launch, all over Europe and Balkans numerous public artistic actions and events such as screening days, workshops, meetings and scholar roundtables focused on TV, series and cultures of thBalkans.
Series Balkans is supported by an Artistic and Scientific Council composed of qualified personalities from the art and entertainment business, from the world of culture, literature and sciences. Series Balkans implements its educational, cultural and professional actions and programs, inside and outside Balkans, through its own networks and partnerships to be developed all over Balkans, in Europe and the world.
Series Balkans Artistic and Scientific Council is growing day by day. Till now our Association is honored to receive the following high qualified members:
Writers / Maya Ombasic (Bosnia and Herzegovina), Andrej Nikolaidis (Montenegro), Christo Armando Gezos (Greece), George Arion (Romania), Gazmend Kapllani (Albania), Bashkim Shehu (Albania), Antonije Nino Zalica (Bosnia and Herzegovina-Holland), Yves-Alexandre Tripković (Croatia-France);
Publishers / Intervals;
Filmmakers / Robert Manthoulis (Greece), Mladen Mitrovic (Croatia); Sacha Vucinic (France-Bosnia and Herzegovina), Goran Trenchovski (former Yugoslavian Republic of Macedonia), Miomir Rajcevic (Serbia);
Screenwriters / Jimmy Corinis (Greece), Natasa Drakulic (Serbia), Ben Apolloni (Kosovo*);
Actors / Mirjana Karanović (Serbia), Meto Jovanovski (Former Yugoslavian Republic of Macedonia), Gjevat Kelmendi (Kosovo*, UK);
Producers / Jasmin Durakovic (Bosnia-Herzegovina), Shkumbin Sopjani (Kosovo*), Andrej Kregar (Slovenia);
Movie & TV critics / Ninos Fenek Mikelides (Greece), Ileana Pernes Danalache (Romania);
Scholars / Georges Prevelakis (France), Hülya Uğur Tanrıöver (Turkey);
European experts / Lila Skarveli (Greece, France), Eleana Ziakou (Greece-Albania, Belgium), Camile Domange (France);
TV presenters / Kosta Zhonga (Albania),
TV Program Director / Sevda Shismanova (Bulgaria);
Cultural institutions / Institut of Cultural Transbalkan Cooperation (Greece), Departtment of Slavic Studies University Paris-Sorbonne (France);
Scientific Reviews / Cahiers européens de l'Imaginaire (Univesrité Paul Valéry Montpellier);
Secretary of State / Stefan Popescu (Romania);
Artists / Emir Krajišnik (Bosnia and Herzegovina-Sweden)…