Iva Skoko,
Roaming Reporter from Giffoni Film Festival
//Italian version below//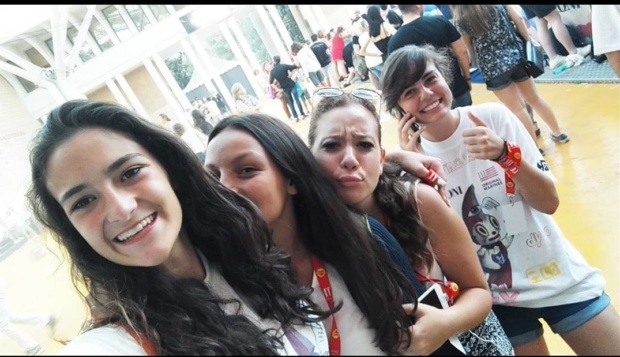 Giffoni was such an unforgettable experience because of all the awesome people that I had the opportunity to meet and the great films that I saw. I made so many memories in those special 10 days and learnt so many things. Giffoni is the experience that I recommend everyone because you won't regret it and you want to repeat it. I miss all about Giffoni in particular my new friends all across the world. So I wanted to thank you for all the great memories that we have made because Giffoni will always buy flagyl online us have a special place in my heart.
Giffoni è stata un esperienza indimenticabile grazie a tutte le persone meravigliose che ho avuto l'opportunità di conoscere e i film fantastici che ho visto. In quei 10 giorni speciali ho costruito molti ricordi e imparato molte cose nuove. Giffoni è un esperienza che raccomanderei a chiunque perché sicuramente non ve ne pentirete e vorrete ripetere. Mi manca tutto del Giffoni, in particolar modo i miei nuovi amici provenienti da tutto il mondo. Quindi vorrei ringraziarmi per tutti questi ricordi indimenticabili visto che il Giffoni avrà sempre un posto speciale nel mio cuore.