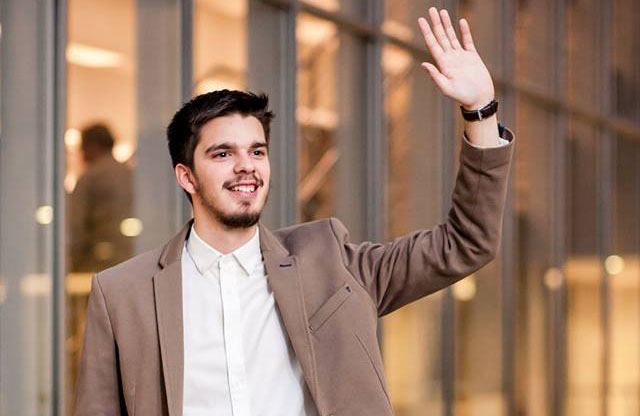 The Media Education Centre Present (Serbian version below) :
Alesandro Simic, a Computer information systems student from Belgrade, Serbia, and in a free time photographer. As he says, he mostly likes to take photos of nature, landscapes, architecture of European cities, as well as American ones, as he spent a year abroad on an American Murray State University.
Although photography is just a hobby for him, it doesn't mean he didn't have some professional success with ti – he had his photos exhibited in couple of Serbian galleries, and published by lots of magazines: Refoto, a leading photography magazine in Serbia, and National Geographic magazine, where one of his photos won 'the photo of the month' award, to name a few.
Even though he doesn't believe that this hobby will evolve into a full time job, he would love to implement it in his work. Currently he plans on stating up a personal business where he will mix everything he likes to do: marketing, buy cipro pill design, IT, entrepreneurship and of course photography.
Medijski edukativni centar vam predstavlja:
Alesandro Simi? je apsolvent informacionih sistema na Fakultetu organizacionih nauka, a u slobodno vreme fotograf. Kako sam kaže, najviše voli da fotografiše prirodu, pejzaže, arhitekturu evropskih gradova, ali i ameri?kih s obzirom na to da je proveo godinu dana u SAD na ameri?kom univerzitetu.
Iako mu je fotografija samo hobi, to ne zna?i da nije imao i profesionalnih uspeha – izlagao je svoje fotografije na Kalemegdanu, raznim galerijama u Srbiji ali i u ?asopisima poput Refoto-a i Nacionalne geografije, gde je jedna od njegovih fotografija bila nagra?ena fotografijom meseca.
Kaže da ne veruje da ?e mu ovaj hobi postati stalno zanimanje, ali da bi voleo da ga nekako implementira u svoj posao. Trenurno planira pokretanje sopstvenog biznisa gde ?e ukrstiti sve ono ?ime voli da se bavi: marketing, dizajn, preduzetništvo i naravno fotografiju.