H.E. Nassir Abdul Aziz Al-Nasser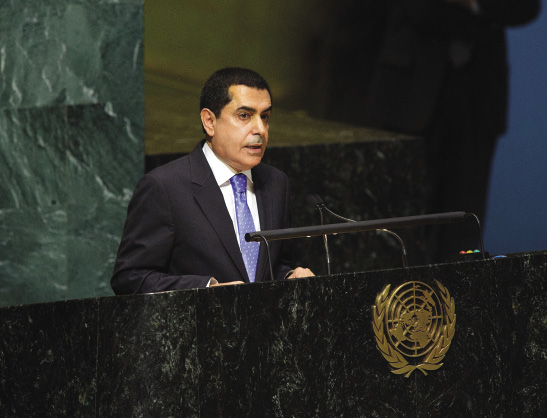 At the outset, I would like to thank Mr. David Dumke for inviting me here and giving me the opportunity to be part of this timely event marking Diversity Week at the University of Central Florida. The theme of your conference this year could not have been more apt : Promoting Understanding on the International, National and Local level.
It would be stating the obvious to say that the world today is undergoing a period of profound turmoil, radicalization, polarization and violent extremism.  It is alarming to see that the majority of conflicts we see broiling on daily basis have a cultural, religious or ethnic dimension from the Central African Republic, Palestine and Nigeria to Iraq, Syria and Myanmar.
Ironically, the simple truth is that today, more than at any other time in history – diversity is the reality that informs and nurtures  life ; diversity in nations and cities, tribes and villages, in ethnicities and identities, in beliefs, faiths and traditions.
We often hear the term "we live in a global village" and that we are closer buy flagyl cheap today and more interconnected than ever before. But just because we are more connected does mean that we are more united. To be united in our diversity and to celebrate our shared and common values depends on everyone of us. And here is where  the role of the Alliance of Civilizations come to play. The Alliance of Civilizations has become a global platform of action and dialogue.

Just last August, we held our 6th Global Forum in Bali, Indonesia and the theme was : Unity in Diversity. The Alliance provided world leaders, politicians, religious leaders, journalists  and the academia as well as grassroot organizations and youth from around the globe with the platform to exchange ideas and engage in a meaningful debate on how to celebrate our shared and common values and how to enhance understanding between the different cultures, faiths and ethnicities. Most of all, we were trying to answer a central question : how to manage diversity and turn it into an incubator of progress, peace and security – locally, nationally and internationally.