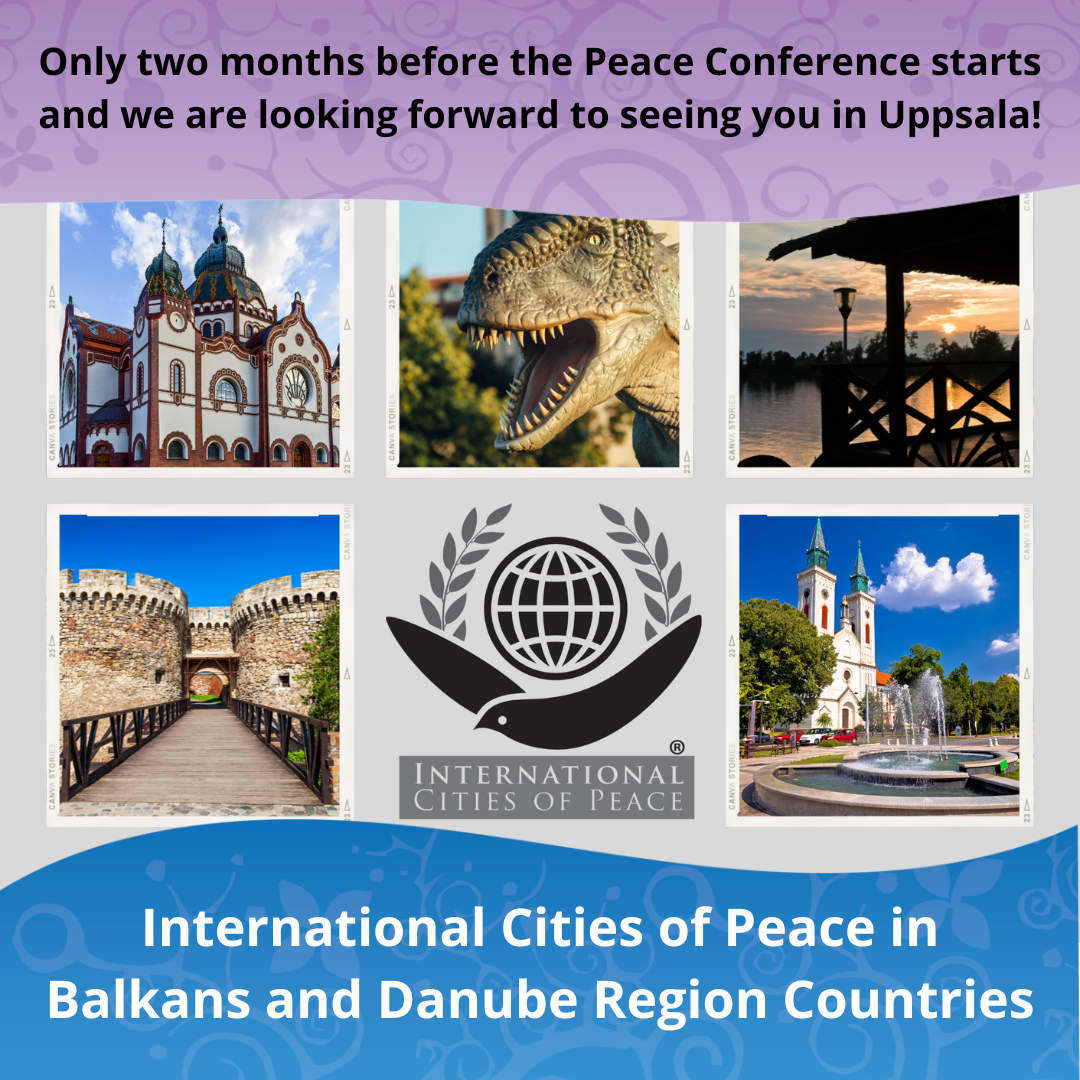 Our project is a part of the International Cities of Peace Movement. Media Education Centre is an active member, and coordinator for the Balkans and Danube Region and Facilitated the Online Opportunities of the ICP Global. Our work is focused to inform, invite and support as many as possible cities in Serbia,  the Balkans, and the Danube Region Countries, to become the ICP by resolution, or by advocacy to establish official Cities of Peace to promote legacies of peace whether through a historical event or by local peace heroes or groups who have contributed to their citizen's safety, prosperity and quality of life.
With permanent communication, promotion, and advocacy activities including citizens in our Activist List to motivate local authorities to join our network. When cities officially become the City of Peace.
Volunteers participate in the traveling workshops and:
motivate citizens to become our peace advocates and to support rediscovering peace heroes to enhance peace history and tradition
warning against nuclear weapons reconciliation relationship
promote tolerance and multicultural living
rediscovering and reconnecting with historical impulses from the past, especially the remembrance of a prominent historical figure born in the city
rediscovering their peaceful past (important peace institutions once existed, or once hosted important peace conferences), and now want to remember this and build on it
including young people in our peace training and workshops
The main tools we use are vocational education and training with motivation to participants to creatively express their peacemaking ideas through film, animation, multimedia presentations, and photo galleries and to use these outcomes in further promotional activities.
Our Strategic Plan is to do the following:
Clarify and communicate the essential nature of Peace
Ensure the organization is sustainable over time
Limit the liability that plagues large organizations
Organize to achieve our Growth Goal