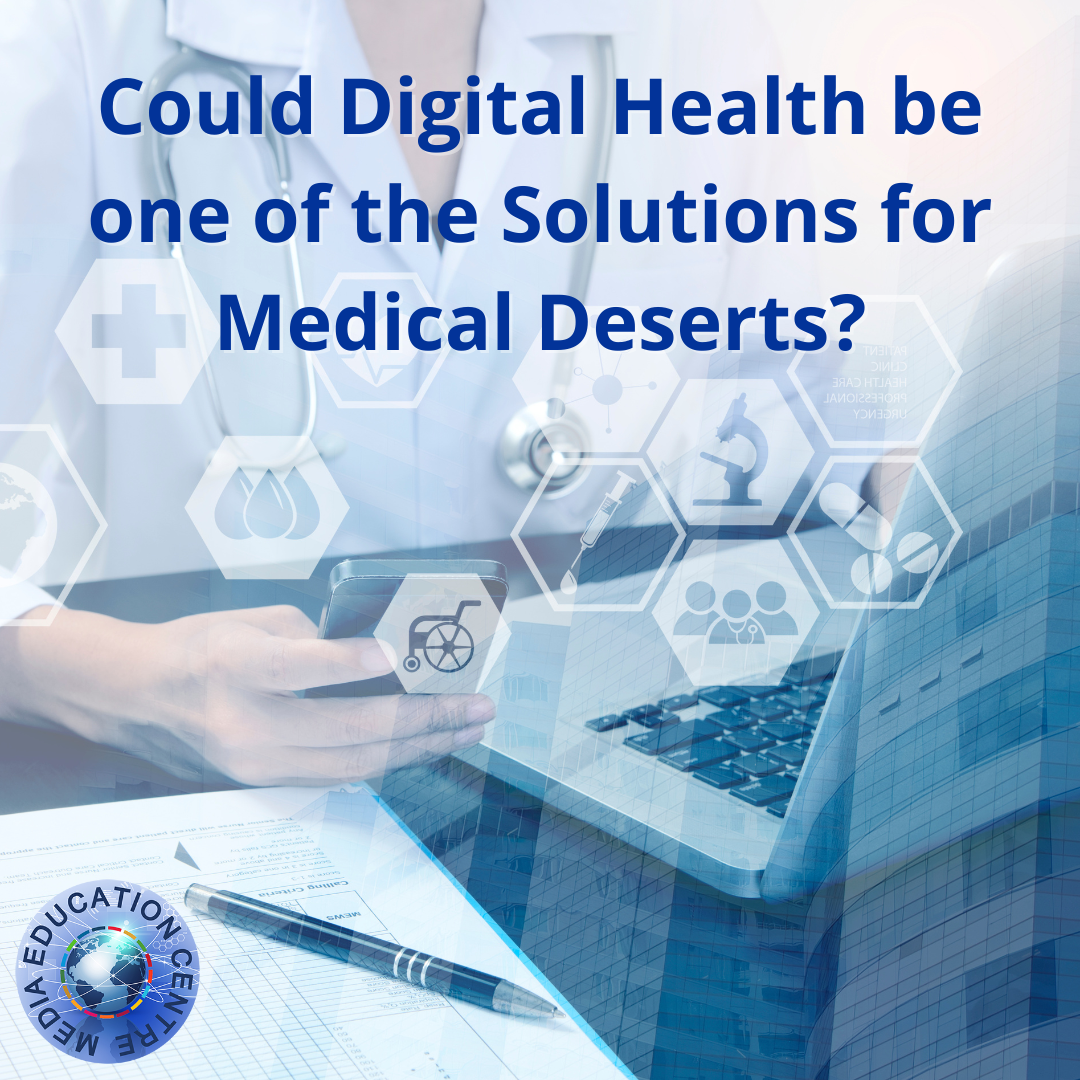 In every country, the differences in public healthcare exist. Medical deserts are isolated or depopulated areas with overall health workforce and health worker availability shortages and intensify health inequalities in the population. Digital and Health literacy and tools can be an instrument supporting the principle of equality in the public healthcare system.
The increasing number of people living in medical deserts with one or more chronic conditions imposes a growing demand on healthcare providers. One way to handle this challenge is by re-orientating the way care is provided, empowering people and increasing their ability to manage their condition. This requires, amongst other factors, a sufficient level of health literacy (HL) and digital competencies among both patients and the healthcare providers, who serve them.
How to recognize diversity amongst patients in medical deserts and provide appropriate care for everyone? Special attention should be given to vulnerable groups and representation should always be kept in mind, for example in decision-making bodies. What action can be taken in health leadership to accommodate diversity in medical deserts and create a balance between receivers and providers of public healthcare services?
The Panel will be held ONLINE on Tuesday, 30th of May 2023 from 9:00 to 10:30
Registration link HERE: https://forms.gle/9fcWgt23L34MB5GL7
The moderator will be Stefan Mandic-Rajcevic, an Experienced Data Research Analyst with a demonstrated history of working in the hospital & healthcare industry. Skilled in Nonprofit Organizations, Epidemiology, Lecturing, Public Speaking, and Occupational Health. Strong information technology professional with a Doctor of Philosophy (PhD) focused in Occupational Health and Industrial Hygiene from Università degli Studi di Milano.
Panellists:
Corinne Hinlopen, a sociologist by background later specialized in a Master of Public Health. Employed at Wemos since 2014, she is currently leading two European projects: the AHEAD project on medical deserts, and the Pillars of Health project on the uneven availability of health and care workers across the European region.
Representative of the Romanian Partner in the AHEAD Project (TBC)
Milena Santric Milicevic, Professor at Faculty of Medicine University of Belgrade, Serbia, Medical doctor, Specialist in Social Medicine, Master of Science, PhD, Public Health, Health Policy and Management, Human Resources for Health.
Branko M. Vujkovic, MD, MSc, is a PM&R specialist, and experienced Master of Health Management, with a demonstrated history of working in the hospital & healthcare industry. Skilled in Public Health, Project Management, Healthcare Information Technology (HIT), and Health Services Research.
Chiara Borsini (TBC), European Grants International Academy EGInA – Project Manager and Consultant, DHeLiDA – Digital Health Literacy for Disadvantaged Adults, Minerva (YOUTH-EUROPEAN CULTURAL HERITAGE) project and S.I.L.V.HER – Safeguarding Intangible and culturaL Values and HERitage – project.
MIJAT (Miyat Yvovich) IVOVIĆ, Country Manager Serbia at POWRS (Vaulter App), Co-Founder/COO/CFO at HealthCare Central Co. (HealthLy App with extensive working experience as a C-Level executive and has successfully managed organizations and large teams. Additionally, he is a tech-savvy leader with degrees in operations management and information systems from the University of Southern California (USC.