Media Education Centre is a Partner of the PLURAL+ Festival.
PLURAL + is a youth-produced video festival which encourages young people to explore migration, diversity and social inclusion, and to share their creative vision with the world.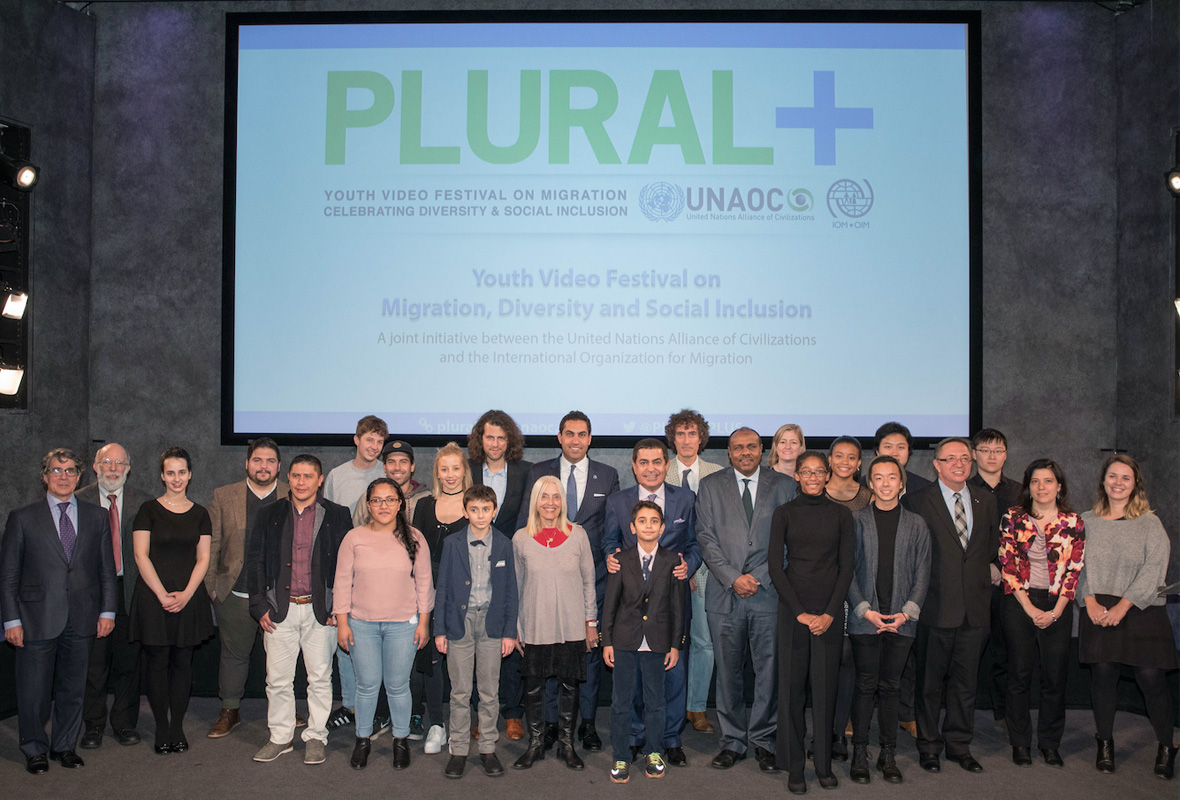 PLURAL + is a joint initiative between the United Nations Alliance of Civilizations and the International Organization for Migration, with a network of over 50 partner organizations, who support the creative efforts of young people and distribute their videos worldwide.
Since 2009 over 1,500 entries from 110 countries have participated. Winning videos have been screened in dozens of festivals, cinemas and broadcast on television networks throughout the world. With your help, we hope to widen the impact of PLURAL+ even further. Look here to see where past winning videos have been screened: Distribution.