The Media Education Centre like to present our Team (Lana, Ognjen and Danilo) participate on the Ajyal Youth Film Festival in Doha, Qatar.
Text and photos by Ms. Lana Pavlovic Aleksic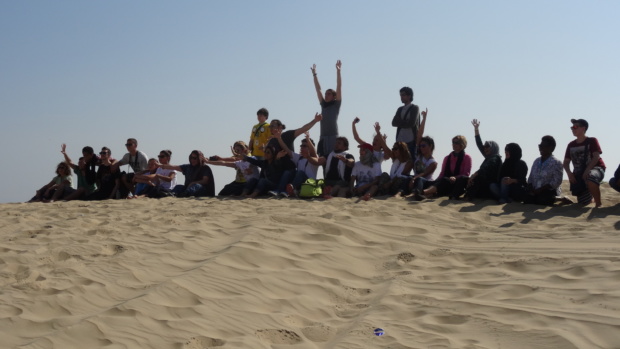 Representatives from Media Education Center Belgrade (Serbia) are among 450 jurors of Ajyal Youth Film Festival (AYFF) that is taking place in Doha, Qatar from November 29th to December 5th 2015.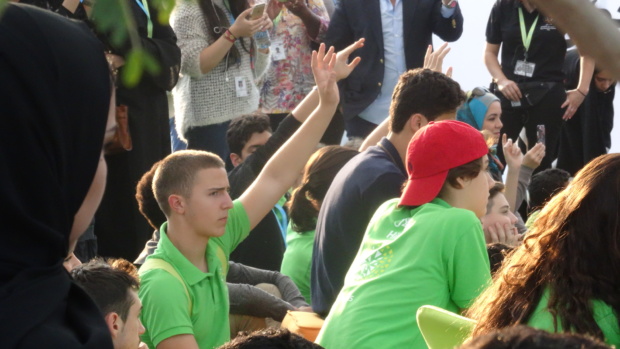 MEC representatives were invited to AYFF jury that is divided into three sections: Mohaq (New Moon), Hilal (Crescent Moon) and Bader (Full Moon). Delegation of MEC added colors to Ajyal kaleidoscope within a group of green-colored tee-shirts of Hilal jurors.
Catara Cultural Village, one of many impressive complexes near of Doha, is a hub for all festival programs and activities. Katara is hosting screenings of 80 films from 36 countries together with performances, workshops and exhibitions in a course of these 8 days.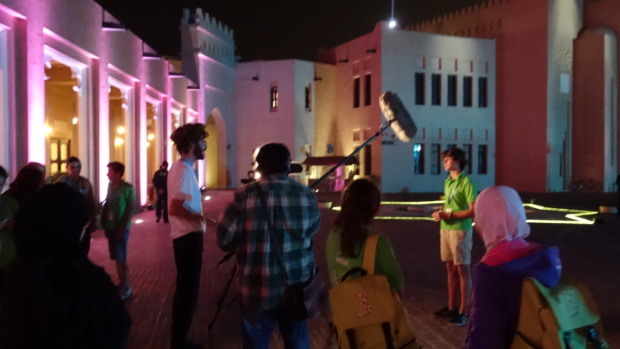 Ajyal juries levaquin no prescription awards a total of 6 awards. Each group gives two awards. On for short and one for feature-length film. The directors of the winning films are awarded by funding of their next film – project.
"As we celebrate the third year Ajyal, we also mark a milestone of five years since Doha Film Institute (DFI) was formed" wrote H. E. Sheika Al Mayassa Bint Hamad Bin Kalifa Al-Thani, in introduction to a catalogue, who is a chair of a DFI. Fatma Al Remaih as CEO Director of the festival stands as the first pillar of truly impressive and hospitable team that produces festival. Team of Serbia is enjoying hospitality of them all. Though we want to send our special thanks to Aya, Angelica, Aamer, Fedja and Safee.