The Media Education Centre Proudly Present Ms. Sulafa Hijazi
Syrian artist Sulafa Hijazi fuses the innocence of childhood with symbols from the destructive trappings of war. When people begin to glorify death and begin viewing birth as something trivial, the natural cycles of life and death become an absurd spiral of meaninglessness. In war the standpoint of only one gender holds sway: the masculine's.
(Parcels from Interview with Sulafa by Susanne Cordes)
A picture depicts an unborn child curled up inside a machine gun rifle, as if the weapon were the womb surrounding the child: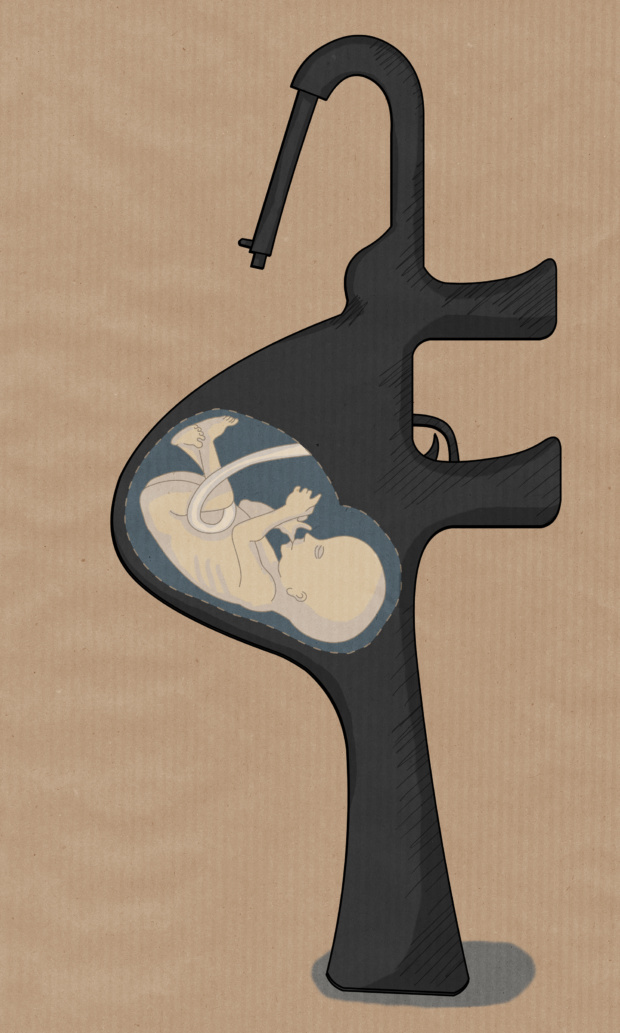 Another picture depicts a man lying in pain on his back whilst he gives birth to a gun: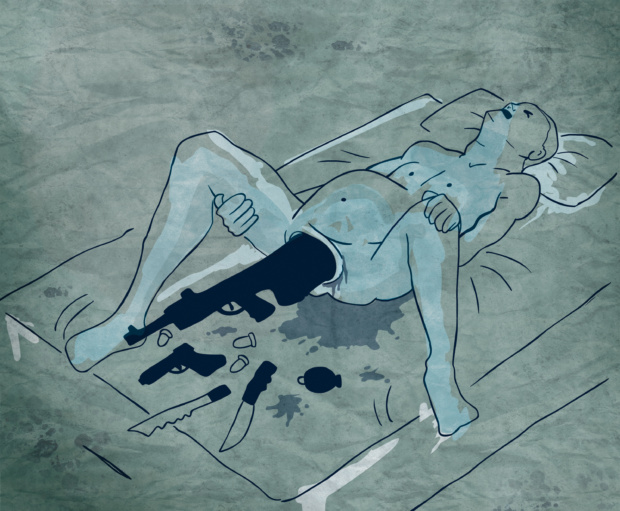 These are Syrian artist Sulafa Hijazi's comments on the violence that is currently ravaging her homeland. Although she currently lives in exile in Germany, she grew up under the Assad regime. During that
buy flagyl
time, she, like all other children there, had to wear a military uniform to school and learned to shoot in case the enemy should attack. Having grown up under such conditions, the violence and the language of war remain deep within her even today.
"The Syrian dictatorship was a socialist military regime where you were just one among the masses as it was impossible to be an individual. We were so restricted by rules and social taboos that our way of thinking became a militarised way of thinking, conditioned to understanding the system. The revolution enabled me to take revenge on my military-regime childhood. At the same time, I wanted to show just what violence and war is doing to those who are children in the current conflict," tells Sulafa Hijazi.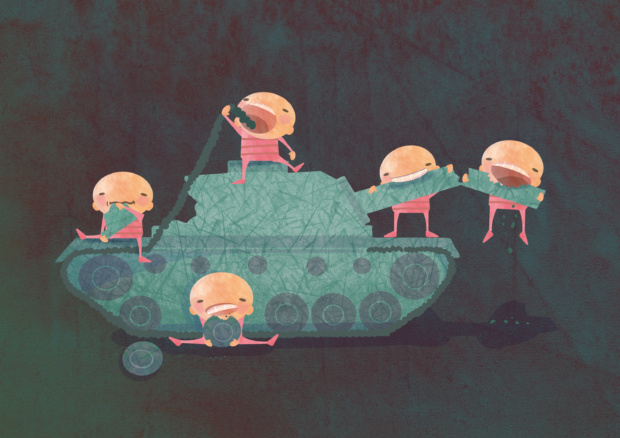 Some of the Great Sulafa's works: