Every year YCN network organizes an annual conference for its members, which is usually attached to a festival event. This year's conference took place during the 47th Schweizer Jugendfilmtage, from the 23rd to the 24th of March in Zürich, Switzerland. Besides YCN members, it was also opened to professional film educators from the Swiss industry.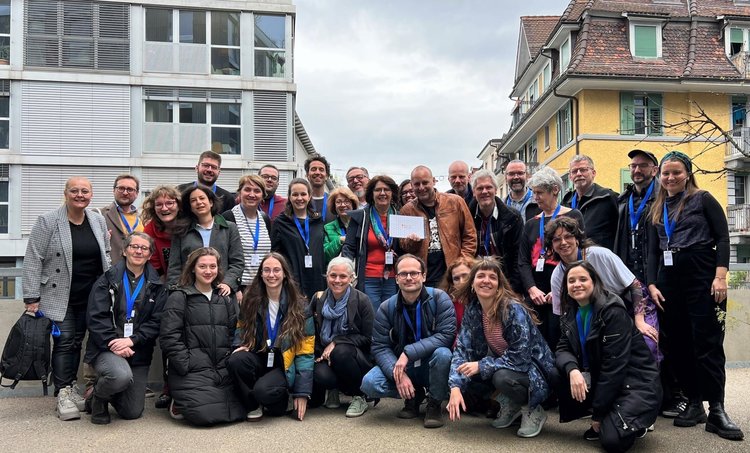 Time in Zurich was both productive and creative. Except for YCN internal planning, the Conference covered the following topics:
"Greener Film Festivals": How can film festivals be more sustainable in the future?
"Audience Accessibility" – How can film festivals be made accessible and inclusive for more people?
Case study – Filmkids: Film school for children and young people between 10 and 18 years, leisure and vacation offers, courses for schools – including a tour of the location
Case study – Roadmovie / Zoomz: Switzerland's mobile cinema brings films to communities without a cinema
Case study – Filmhaus Basel: studios for filmmakers, cinema, artists residency, space for events and workshops
"How is Media Education built into the school systems and what role does YCN play?"
Next YCN Conference is planned for May 2024 in Rostock (Germany) in the framework of FiSH – Filmfestival im StadtHafen.