Media Education Centre Team on the Ajyal YF Festival
By Danilo Kastratovic and Ognjen Micovic
Ognjen:
I'm so grateful to be a part of Ajyal Youth Film Festival.To have the opportunity to visit a beautiful country (Qatar) and at the same time to be a juror of fantastic films from diffrent parts of the world is a huge experience. The locals are so welcoming and are trying their best to make a good impression. The organization of the festival itself is amazing, we always have something to do apart from watching movies. Everyday we get a filming homework, where we have to make a short movie about something. Various buildings with different activities:games,drawing,trying out new technologies. There are limitless possibilities and who knows where we will be in the future.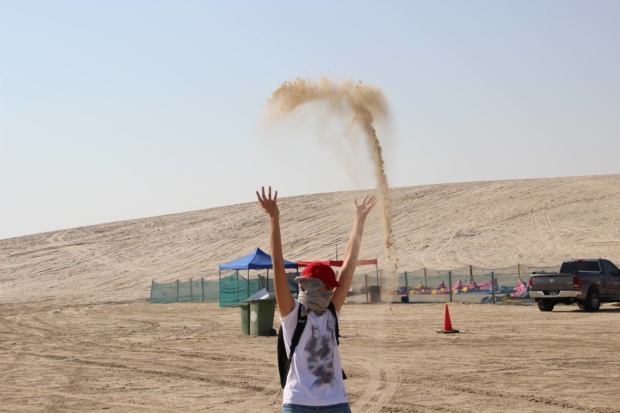 Danilo:
It is my pleasure to be invited and to participate in the Ajyal cipro online Festival in this country.The organization is fantastic, the staff and the jurors are so kind. Everything we need is right here. Ajyal is phenomenal, the movies are so unique and interesting, they motivate me in so many ways. They make me understand the fact that i should never let go of my beliefs and goals. Doha is a city that cant be experienced by watching pictures on the internet and hearing stories, Doha must be experienced by coming here, it's breathtaking. Traditional places like: Souq Waqif, let's say, the western part, West bay and the place full of wonders: THE DESERT. I can't believe i'm here.