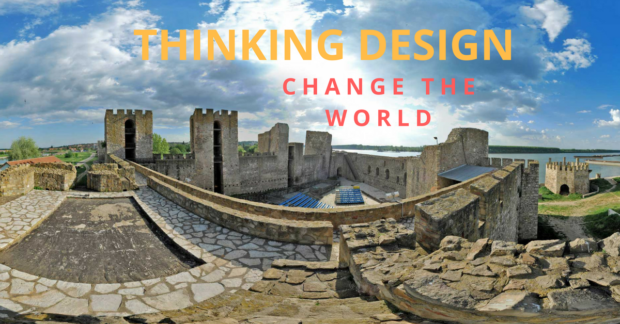 How is the Workshop ONE "a" different?
Practical and hands-on with a focus on learning-by-doing, using several different practice exercises that combine individual work with small group collaboration. Taught by experienced practitioners working in learning, service and experience design.
Flexible framework and methods relevant to different sectors and design challenges, including digital tools, online team building and coordination, processes and policies, and development lifestyle (front end and back end).
The workshop attendees are typically a dynamic mix of disciplines and industries. Those attending leaders wish to accelerate innovation within their organization or solve internal challenges through Human-Centered Design / Design Thinking. They are Senior management, strategic developer, innovation directors, process designers, researchers, consultants, and learning professionals interested in Thinking, Learning and Leadership Design.  All organizations involved in embedding innovation into their organizations or who want to improve internal efficiency and team collaboration.
Small class size for more individual attention in friendly environment.

About the Training.
This three-day workshop introduces participants to human-centered design and design buy cipro cheap online thinking tools. Participants will learn how human-centered design can be used to:
Solve the right problem
Understand the needs of internal and external stakeholders
Promote collaboration between teams and a framework to innovate
Reduce risk through iterative

prototyping and

testing (LEAN)
What will you learn.
Examples of methods we typically teach include:
WHAT WE THINK WE KNOW
Stakeholder Mapping
Journey Mapping
Persona Profiles
Hypothesis Generation
KNOWING MORE
Contextual Inquiry
Experience Visualization
Hypothesis Testing
Understanding Insights
ASSESSING WHAT WE KNOW
Heuristic Assessment
Affinity Clustering
Assessment Matrices
Qualitative Synthesis
USING WHAT WE KNOW
Brainstorming
Co-creation
Planing insights
Development mapping
TESTING WHAT WE KNOW
Quick and Rough Prototyping
Usability Testing
Customer Validation
Storytelling
Participation fee for full program, 24th of July (arrival) to 28th of July (departure) 890 EUR and include local transfers, Conference and all Workshop activities Accreditation, all Conference and DPB event participation, accommodation in 2 bed rooms (for single room is supplement 100 EUR/Participant), all meals and visiting different places by the program.