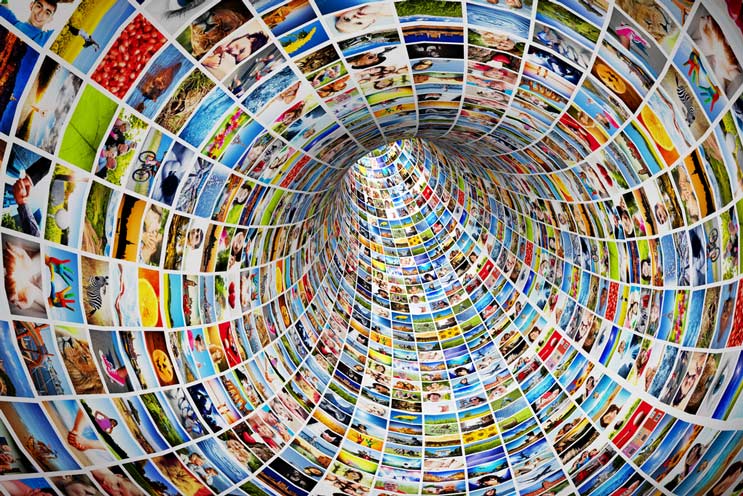 25th to 27th of July 2017
(Arrival, 24th of July 2017, Departure 28th of July 2017
Unity in Diversity, World Civil Society
New Models of the Partnership for Sustainable Development
Danube Peace Boat 2017: World Summit on Media and Youth
Millennium Goals and SDG through New Models of Partnership

Strategic Alliance
Public-Private-Civil Society Organizations Coalition
with Social, Economic and Ecological Responsibility
INTRODUCTION
Connect. Exchange. Create. Better. Faster. Cheaper.
Danube Peace Boat E.U.R.O.P.E. Project is one of main activity of the Media Education Centre with focus in Digital, Information, Media and Peace Literacy. It is Space for creation an open and learning community, and people are ready to hear your ideas. If you have a good idea, there's nothing to stop you carrying it out – but the best way to start is to start talking about it.
So you have a great idea. Now you need an equally great action plan to accompany this idea and then you'll need to implement it. Although the Danube Peace Boat community is friendly and supportive and will like to be involved and updated about your project, you'll need to be the driver. How will you get the resources together for your project? How can you fit it in with your day job? Finding a way to simultaneously achieve your own objectives and benefiting the Danube Peace Boat "sailors" is the best way of getting things done. We are the BOAT YOU NEED, UNITY IN DIVERSITY-WORLD CIVIL SOCIETY!
If you're a Festival, Media and Information Education Organization, working on Digital and Peace Literacy or Global Education, there's nothing to stop you from also being an active member of the Danube Peace Boat Community. We would like to invite you to join our new Movement! Participate on the Conference, apply for our Summer Workshop and help us to include you in one of our new strategic partnership's models!
How we see Strategic Alliance:
A strategic alliance is a relationship between two or more entities that agree to share resources to achieve a mutually beneficial objective. For example, an Organization work on New Models of Education and desires to provide it in other countries. Another company wants to expand its Capacity with the type of Education the first Organization creates, and has a worldwide distribution channel. The two Organization establish an alliance to Promote and Implement those Educational Model together.
Critical Success Factors
A successful strategic alliance is mutually beneficial to the two or more companies involved. Each must see a clear benefit from the arrangement. The responsibilities of each company in implementing the alliance must be clearly identified. All parties must agree on the objectives of the relationship and be flexible and adaptable in the operation of the alliance. Each Organization may have a different culture and method of doing business.
Basic Steps (or WHY to become a Member of the UinD):
UinD Organization's ID Card on Platform PLUS the Badge!
To secure a Strategic Alliance, all members have to define what type of partners they are seeking, along with the ideal characteristics of a partners. Clearly identify what strengths every member could offer the other party and why the potential partners would want to forge a relationship with them. Develop a list of potential strategic alliance candidates. If possible, contact every potential partner through someone you both know. If that isn't feasible, send out a direct letter outlining your interest and asking for an opportunity to explore a relationship. Have an exploratory meeting and, if there is an interest, develop a memorandum of understanding outlining how and in what area(s) partners will work together. Have your attorney prepare a formal agreement for all of interested Organization to sign.
Advantages
Strategic alliances permit an Organization to pursue an opportunity more quickly, leveraging the resources and knowledge of the other parties. Fewer resources are required than if an Organization/Member pursued an opportunity on its own. An alliance can provide easier access to new opportunities and a lower barrier to entry.
Disadvantages
Implementing and managing a strategic alliance may be difficult because each alliance partner has a different way of operating. Mistrust could occur, particularly when competitive or proprietary information is involved. The alliance partners could become more dependent on each other, making it difficult to operate again as separate entities if required.
Tips
A successful alliance builds on the strengths of each buy cipro 750 mg party. Do not quickly relegate the details of a relationship to an attorney without your involvement. Successful strategic alliances are built on establishing and nurturing relationships. This is particularly important during the early stages.
First planting will be on International Conference:
Role of CSO in 21st Century, New Models of the Partnership for Sustainable Development
Media Education Centre with Strategic Partners seeking to expand activities into other countries enter strategic alliances with Organizations in those countries. A strategic Alliance is a Memorandum of Understanding between two or more Organization that work together to achieve mutual benefits and great results. Some types of alliances could be joint ventures, consortia and value-chain partnerships. Organizations from different countries form such alliances for myriad reasons, such as obtaining competitive advantage, sharing knowledge and resources, minimizing risks, reducing costs and enlarging influence and visibility.
Unity in Diversity Strategic Alliance for World Civil Society
Network with three fundamental models of Partnership:
Joint Ventures is legally formed alliance in which member organizations maintain joint ownership (generally through a joint governance board-steering committee) to carry out specific tasks or provide specific services includes information sharing, program coordination, and joint planning. Organizations involved in collaboration remain independent with full decision-making power.
Consortia is made by Organizations, Institutions and individuals representing mutual users, service providers, and other stakeholders who identify themselves with a specific community, neighborhood or domain. Consortia is also Collaboration Hub, which includes a searchable database of all collaboration profiles that detail participants, missions, motivations, successes, and lessons learned.
Value Chain Collaboration is important but not an easy endeavor, so it must be undertaken with great care. The first step is for each value chain partner to understand its own strengths and limitations. An honest assessment may not guarantee success, but a dishonest one—whether deliberate or not—will most certainly cause problems down the road and jeopardize the partnership's success. Underlying all these arrangements (fundamental to the partnership's success) is mutual trust and open communication. These elements develop over time, but when present, the sky is the limit for success in the Value Chain Collaboration.
Unity in Diversity Strategic Alliance for World Civil Society Offers:
Temporary Partnerships
The Organizations, Institutions and Companies in our alliance can be partners in one context but competitors in another. For example, two Educational Organizations might form a consortium to gain a competitive advantage when bidding on an international project. However, those same Organization might compete against each other for additional projects (sometimes at the same time). Their consortium remains active only for the duration of the project they jointly run.
Expansion Potential
By forming an alliance with an Organization in another country, you can expand to new Region. A local Organization can perform regional research, share knowledge of politics and strategies, speak the local language and make connections more easily. If well planned and implemented, your expansion can provide valuable strategic positioning. For example, by Partnership with Organization in Japan, you could further expand Partnership to other South Asian countries.
Organizational Learning
With a Strategic Alliance, you acquire information and know-how from your foreign partners. Your Organization can increase its success and Capacities and your employees, Staff or Collaborators can improve their skills and performance through knowledge transfer by learning and applying, for example, project based management techniques or more cost-effective online management processes. Preferably, your partner learns from your Organization's experience, too, and your alliance increases its intangible assets.
Cost Reduction
Reducing costs is another (Especially in no-profit Sector) expellant reason to enter an international alliance like Unity in Diversity Alliance for World Civil Society. Many Summits, Symposium, Conferences, Workshops and other Events could be held in developing countries of our Partners, where the costs of resources (such as, accommodation, meals, venues, labor) are low. Furthermore, your partner may provide cheaper marketing, accounting and promotion-visibility services.
International Conference: Role of CSO in 21st Century
Registration Fee: 190 EUR/Person and include:
Conference Accreditation and Bag
Welcome Dinner, Participation in all events of the Conference, Break and Lunch 25th, 26th and 27th of July, Farewell Dinner 28th of July
Package I: Registration with local transport, hotel accommodation in double room with meals (24th to Breakfast 28th of July) 390 EUR
Package II: Registration with local transport, hotel accommodation in single room with meals (24th to Breakfast 28th of July) 440 EUR